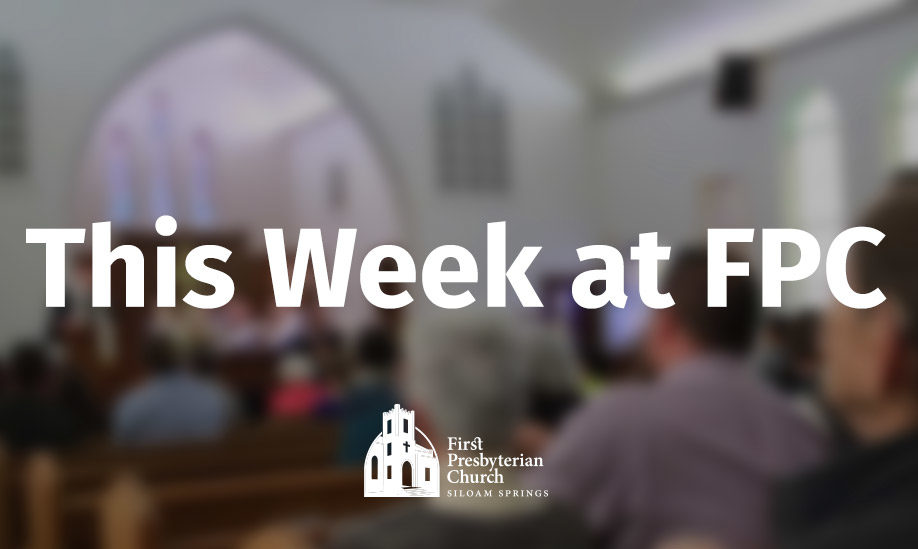 18 Aug

This Week at FPC

Sunday's Service
Sunday Worship will be held outdoors on the west lawn and parking lot at 9:00 a.m. A livestream link will be sent out at 8:00 a.m. on Sunday. 

Facilities Supervisor
Please welcome Brad Edwards as our new Facility Supervisor. We are so excited that he has joined our team here at First Presbyterian. Brad is a long time member, former minister of youth, parent, and friend to many here. He will continue to serve as JBU's Director of Alumni and Parent Engagement, as well as Chaplain for JBU's online community. Welcome Brad!

Special Service
Don't miss a special opportunity on August 22 to hear about the faithfulness and work of God in our midst.  Plan to stay after service for a celebration of what God has done for FPC.