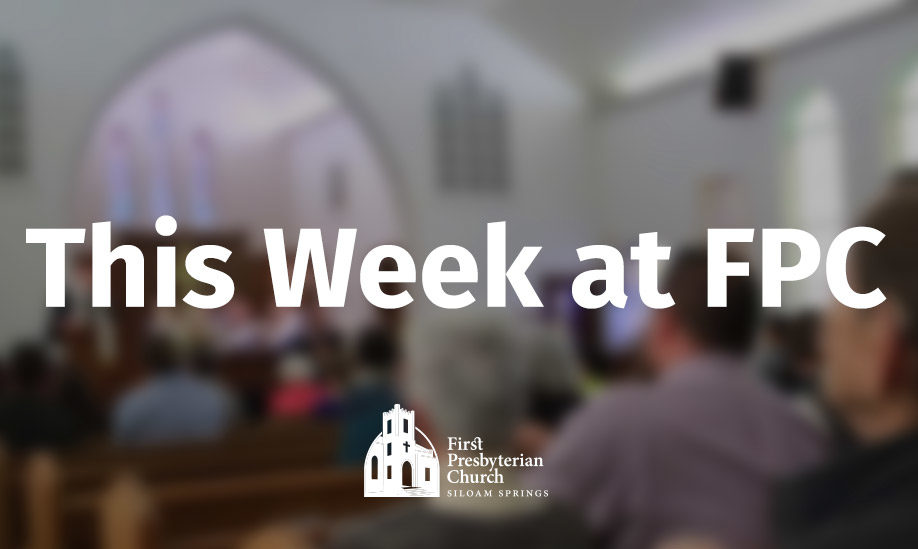 22 Sep

This Week at FPC

Church Potluck

As we work to be present in our community we must learn who our neighbors are. Please join us after service on Sunday, Sept. 26 to hear Miguel Rivera share his experience as a Hispanic in Siloam Springs and get us thinking about how we can continually strive to be better neighbors.

During this time we will share an outdoor taco lunch. Follow the link below to bring something to our potluck.

Disc Golf
Are you interested in disc golf? Join us every Sunday at the JBU course from 2:00-3:00 p.m. for the fall semester (weather permitting and until it gets too cold) for some disc golf fun. Women, men, and children of all ages and abilities are welcome. Extra discs are available for anyone new to the sport to use. For questions please contact Dave Ellcey or contact the church office for his information. 

Meal Train for Bradfords

Show the Bradford family support by bringing them a meal.

Contact the church office for the meal train link or check your weekly email.

Sunday School Outside
Sunday School classes for all ages have begun! Join us at 9:00 a.m. for short 30 minute discussions and lessons. Donuts served before the 10:00 a.m. service.

Children 4th grade and below will need to register at fpcsiloam.com/register or at the check-in kiosk.

Congregational Meeting
There will be a congregational meeting immediately following the service on September 26 to approve the nominees for Ruling Elder to serve on Session beginning January 2022 and for a time of questions about the Mission, Vision, and Values.