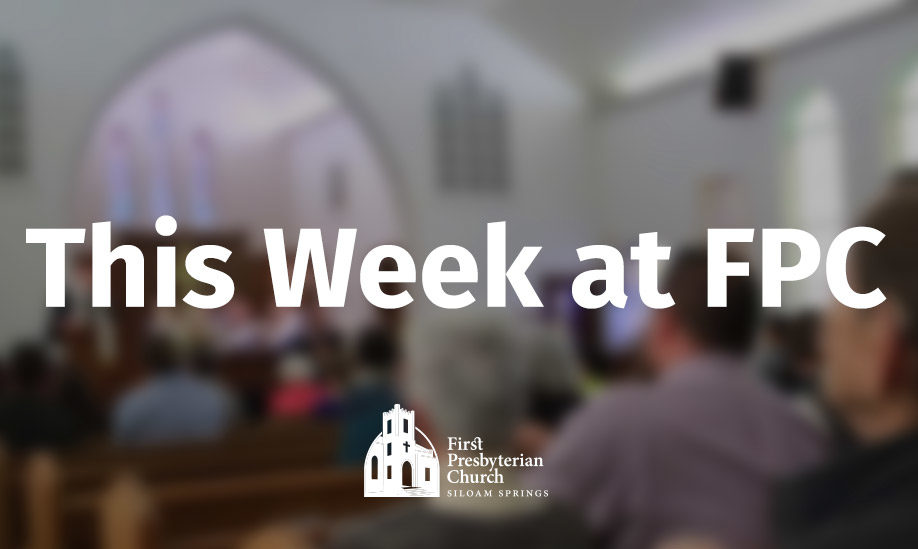 04 Nov

This Week at FPC

Annual Churchwide Advent Wreath & Scroll Event
Everyone is invited to join us Wednesday, December 1, at 6:00 p.m. In preparation for the Advent we'll be decorating wreaths to light at home and Godly Play scrolls for families with young children. The church will provide the greenery and refreshments. If you already have a wreath or scroll, you can bring it to refresh and redecorate. If not, you can purchase them through the church on the sign up form. Register your attendance whether you need supplies or not to ensure we have plenty of refreshments and greenery!

Advent Readers Needed
Advent begins November 28 and we are looking for groups to light the Advent candles and read the Advent liturgy during the service each week of Advent. If your family or friend group would like to participate, please sign up here!

Hanging of the Greens
Sunday, November 21, help us decorate the church for Advent and Christmas after service. Pizza lunch will be provided. Please sign up for a headcount for lunch.

Holiday Bags
The Outreach Committee is working with the Manna Center again this year to collect food for people in need this holiday season. This is a great and tangible way for us to practice presence in our community. Bags with a shopping list can be picked up on Sunday or from the church office. Return filled bags to the church by Sunday, Nov. 14.

Annual Children's Christmas Pageant
The Annual Children's Christmas Pageant is returning! Join us Sunday, December 5, at 5:00 p.m. in the Sanctuary. Refreshments to follow.

Choir Returns
Choir rehearsals we begin again on Wednesday, November 10, from 7-8 p.m. in the choir room! If you are interested in singing in the choir (returning singers and new singers), please send a quick email to Jen Edwards with your name and what part you normally sing (soprano, alto, tenor, bass). Choir is open to 8th grade through adults; see you on the 10th!

Christmas Pageant
Children of all ages are needed for the Children's Christmas Pageant with speaking and non-speaking parts (and minimal memorization). Sign up your children by Sunday, October 31, by noon. The first practice will be Wednesday, November 3, at 6:00 p.m. in place of the Family Gathering.

Trunk-or-Treat
Thank you to all who helped with our Trunk-or-Treat event last week. We gave out all 300 hotdogs and every last piece of candy.