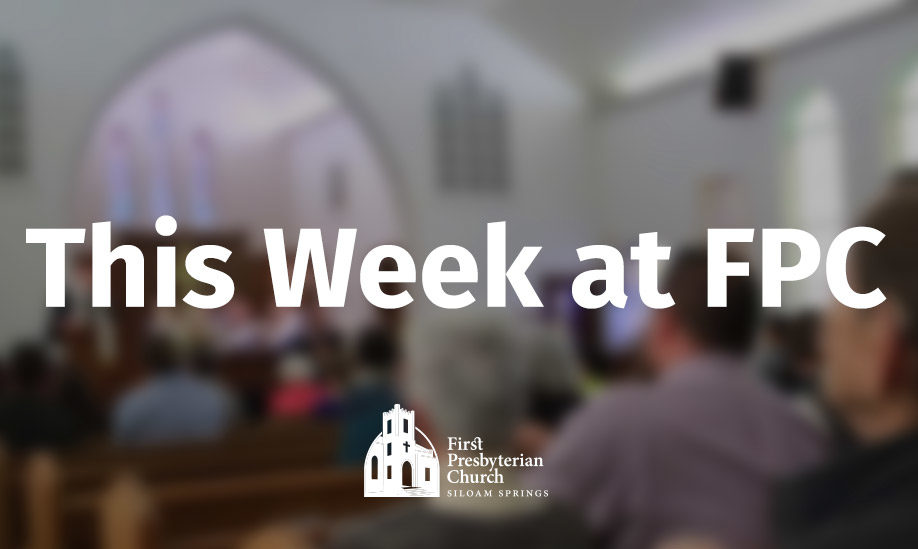 21 Apr

This Week at FPC

Middle School Mystery Trip

Registration for the Middle School Mystery Trip, Aug. 1-4, is now open for students completing grades 5th-8th. The Mystery trip is just that! A Mystery. What we can tell you is that it's local, that it's a chance to trust God and your leaders, and that we're going to have a great time. The total cost is $110 (including a discount from the Youth Bake Sale). A $50 deposit is due by June 5 to hold your spot, and the remainder is due by July 3.

Graduate Recognition
Are you or your student graduating high school or college? If so, we want to celebrate with you on May 1! Please let us know by filling out this form or emailing Dri your name, school, major (if applicable) and future plans by Wednesday, April 27.

Baby Bottle Campaign

Choices Pregnancy Services in Siloam Springs provides counseling, education, supplies, and medical care in an effort to meet the physical and spiritual needs of men and women who find themselves facing an unplanned pregnancy. Help this local ministry by taking a baby bottle in the Narthex, filling it with change, and returning it to the church during the month of April.

Ukrainian Refugee Assistance
Many of us have felt a heaviness concerning Russia's invasion and war in Ukraine. Alongside that heaviness comes the question, "What on earth can I do as a simple person in Siloam Springs?" Below are a few simple but significant ways in which you can intercede regarding this war:
1. Pray for the people involved: fleeing Ukrainians, Ukrainian leaders, Russian leaders, Russian citizens, those helping with refugee assistance, our country's and other countries' leaders to make wise decisions that bring an end to the war.
2. Spread goodness and mercy in your own spheres of influence: your street, your family, your neighborhood, your place of employment.
3. Donate to the EPC's International Disaster Relief Fund.  Funds received will benefit the work of several operations helping Ukrainian refugees.