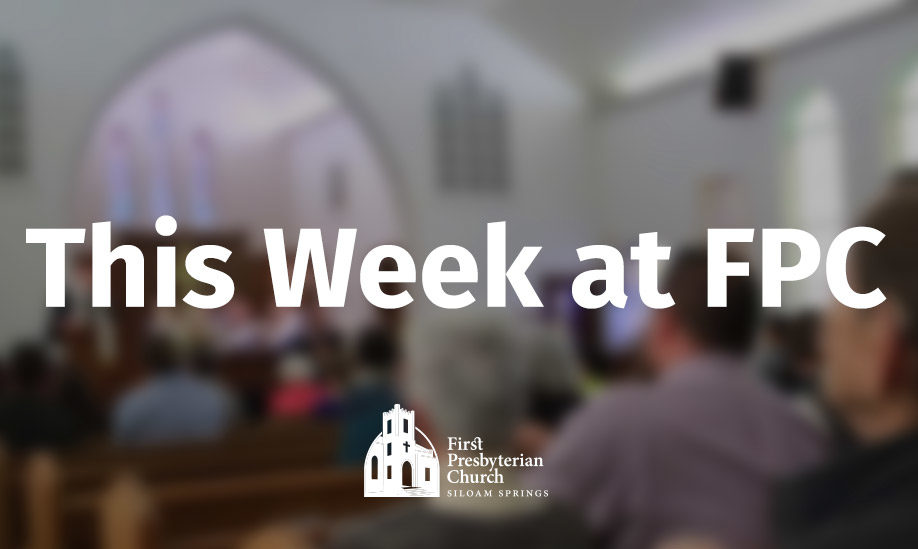 18 Apr

This Week at FPC

Youth Rummage Sale: April 28-29

Bring donations to the church:
This Sunday, April 23, before or after church

During office hours (April 25-28, 9:30 a.m.-1:30 p.m.) 

Wednesday, April 26, 5-7 p.m. 

Contact Dri (479.238.4232) to make other arrangements
All proceeds go to help youth pay for their summer trips.
We're Hiring!
Family Ministry is expanding with two new part-time positions. Check out fpcsiloam.com/apply for more information.
Easter Season Choir
The choir is still looking for additional singers of all voice parts for the Easter season, especially those who can sing tenor and bass. All who are interested are welcome for rehearsals Wednesdays at 7:00 p.m.. Those who can't make rehearsals but are still interested can contact Steve Hamilton at steven@fpcsiloam.com for other arrangements
CE @ FPC
It's never too late to join a Sunday School class. Visit fpcsiloam.com/CE for more information and a full list of our spring classes. 
Potluck: April 30
Bring salads and sandwich items to share on Sunday, April 30 for a potluck and reception celebrating our graduates. Potluck items should be dropped off in the kitchen before the service. A cake celebrating our graduates will be provided.