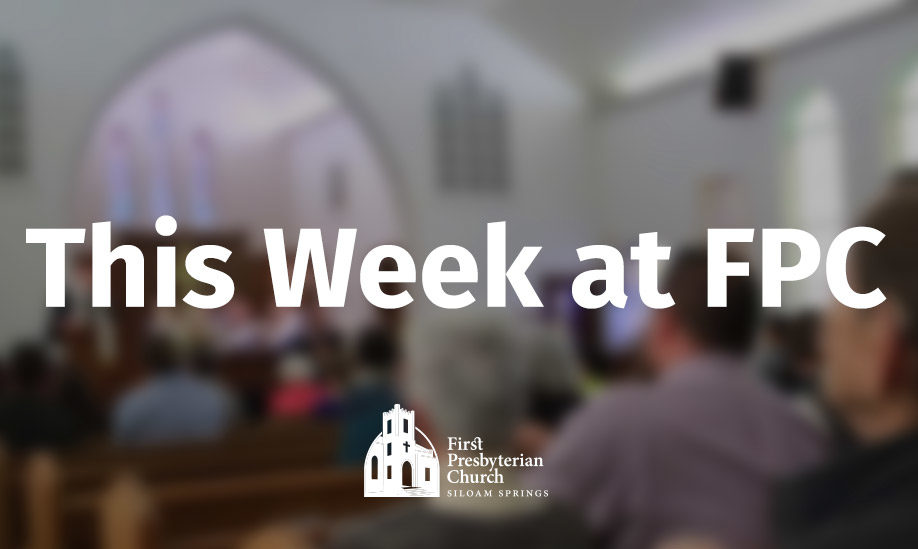 03 May

This Week at FPC

Congregational Meeting

Stay after the service this Sunday for a brief congregational meeting. 

Young Children's Worship Volunteers Needed
We are looking for volunteers to help with Young Children's Worship during the summer. If you love Preschoolers and can help during the sermon once every 4-6 weeks contact Dri Bayer for details.

Reception for Buisch Family 
On May 21, we will host a dessert reception following the service to thank the Buisch family for their service to the church and wish them farewell. 

Canopy NWA
Canopy NWA is a refugee resettlement agency that helps families as they arrive to the U.S and make a new home here. They need volunteers to be on co-sponsor teams that will help the family move into their house, get groceries, and learn about the community, etc. Co-sponsor teams are the "first friends" of our refugee families. Contact Caitlin Kretzer for more information or to get involved. 

We're Hiring
Family Ministry is expanding with two new part-time positions. Check out fpcsiloam.com/apply for more information.

Community Committee Feedback
The community committee welcomes your feedback on the events that we had this year and what types of events you would like to see in the future. If you have ideas or feedback, email those to sarah@fpcsiloam.com.