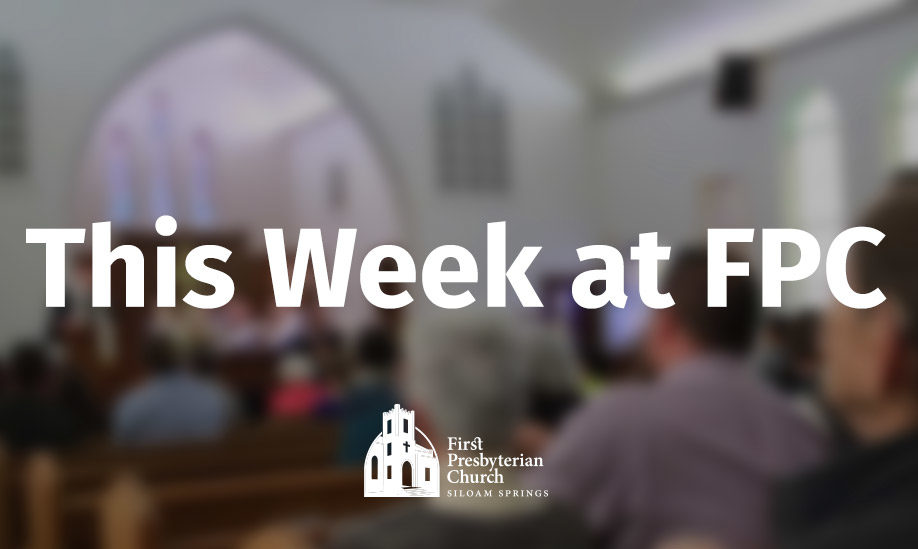 29 Mar

This Week at FPC

Lenten Reading Guide for Families

During the season of Lent, we want you to encourage families to be reading and praying together in preparation for Easter. Follow the link below for a free guide from Jesus Storybook Bible for reading through lent. 

Ukrainian Refugee Assistance
Many of us have felt a heaviness concerning Russia's invasion and war in Ukraine. Alongside that heaviness comes the question, "What on earth can I do as a simple person in Siloam Springs?" Below are a few simple but significant ways in which you can intercede regarding this war:
1. Pray for the people involved: fleeing Ukrainians, Ukrainian leaders, Russian leaders, Russian citizens, those helping with refugee assistance, our country's and other countries' leaders to make wise decisions that bring an end to the war.
2. Spread goodness and mercy in your own spheres of influence: your street, your family, your neighborhood, your place of employment.
3. Donate to the EPC's International Disaster Relief Fund.  Funds received will benefit the work of several operations helping Ukrainian refugees.

Sunday Morning Prayer
You are invited to a time of prayer on Sundays from 9:30-10 a.m. during the season of Lent (March 6 – April 10). We will meet in the rear of the sanctuary behind the collapsible partition.

Easter Eggstravaganza

April 16 at 10:00 a.m. starting in the church parking lot. This is a fun event
for all ages and stages of life. Come for breakfast, an easy seed craft for
anyone who likes flowers, and an egg hunt for 4th grade and under on the
church lawn.

We are collecting plastic eggs and small individually wrapped candy for the Easter Extravaganza now through April 10. If you are able, please pre-fill your eggs. We have a small number of empty eggs left from last year, so a simple bag of candy is also appreciated.

Young Children's Worship Needs

Young Children's Worship is looking for some household supplies to expand our Godly Play curriculum. If you have these items unused around your house, or maybe your kids have outgrown some play items that match our needs, consider donating them to the church. View the list of needs here.