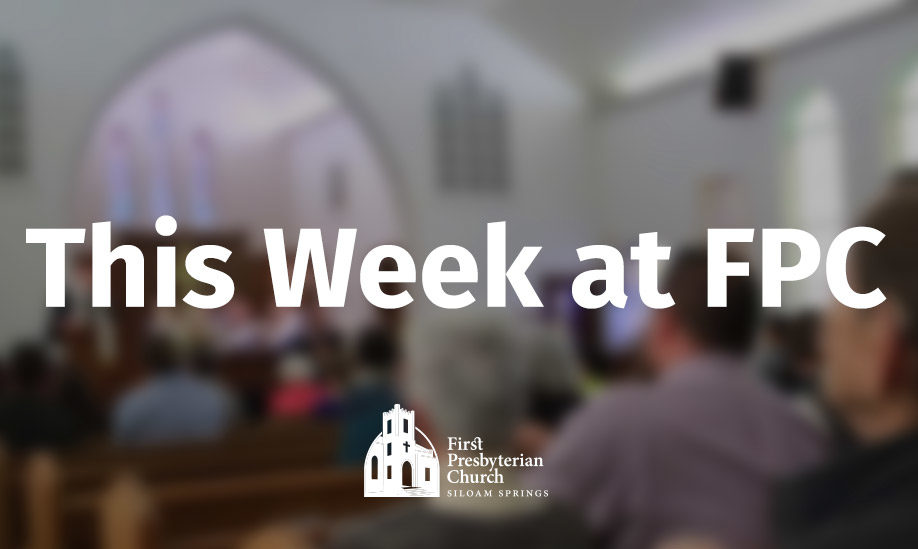 31 Aug

This Week at FPC

Hispanic Festival and Futsal Tournament

The City of Siloam Springs, the School District, FPC, and St. Mary's Catholic Church have come together to plan and produce a Hispanic Festival (12-4 p.m.) and Futsal Tournament (8:30-11:30 a.m.; 4:30-8:30 p.m.) on Saturday, September 17. The event's purpose is to bring the Hispanic and majority communities together in sport, music, food, and fellowship. If you have questions about the festival or futsal tournament, please contact Brad Edwards (BEdwards@jbu.edu), Chuck Hyde (c4sdad@gmail.com), or Miguel Rivera (MRivera@jbu.edu).

If you want to watch and cheer your stellar futsal players in action, please come and support the team! You don't have to be a player to be there. This is a wonderful event and your participation to make it successful is much appreciated.

Sign up below if you are interested in serving as a volunteer for the upcoming futsal tournament as part of the Hispanic Heritage Festival. We have a number of roles and time slots. No futsal or soccer knowledge is needed.

Evening Office
Evening Office will meet each Wednesday at 6 p.m.  Join us weekly for a time of prayer and reflection.

Fall Kick Off Breakfast & Parent Meeting
Join us Sunday, September 4 at 9:00 a.m. for the annual Christian Education Kick Off Breakfast Potluck. Reunite after the summer break and hear about the Christian Education classes this fall. Adult Sunday School teachers will share about their classes and Dri will share about the plan for children and youth this school year. Bring a breakfast dish to share.

The Parent Meeting has been moved to September 4 as a part of our Christian Education Kick Off celebration. Now not only our parents, but all of us who vow to support the spiritual development of the children of our church during their baptism vows will have the opportunity to hear about the vision and ministry plan for children and students for the 2022-23 school year along with the Adult Christian Education opportunities.

Yearly Registration
Each fall we ask parents to fill out a yearly registration for all children 18 and under. This is a registration for Sunday School, Nursery, Young Children's Worship, Youth Group, Family Gathering, and it is a medical release for any special events throughout the year and is good through the end of next summer. We will require this form before kids can be checked in for Sunday School, Nursery, or Young Children's Worship starting September 11. Please pre-register your kids at fpcsiloam.com/register to avoid a long line at the first Sunday School drop off! One form per child.

Moving Up Sunday
September 4 is also Moving-Up Sunday when all children and youth advance to the next class. During the service we will recognize all of our new Kindergarteners graduating out of Young Children's Worship into children's ministry and our 5th graders promoting into youth group. If you have a kindergartener or 5th grader, please make sure Dri has their name on her list for recognition.

Story Groups
To better foster multi-generational community, this fall we are forming Story Groups.  A Story Group is 3-4 people of the same gender with a mix of ages and life stages that will meet 5 times throughout the fall semester. Groups will have a guide for each meeting including intentional and engaging questions to facilitate story-sharing and prayer. Visit fpcsiloam.com/storygroup to sign up.